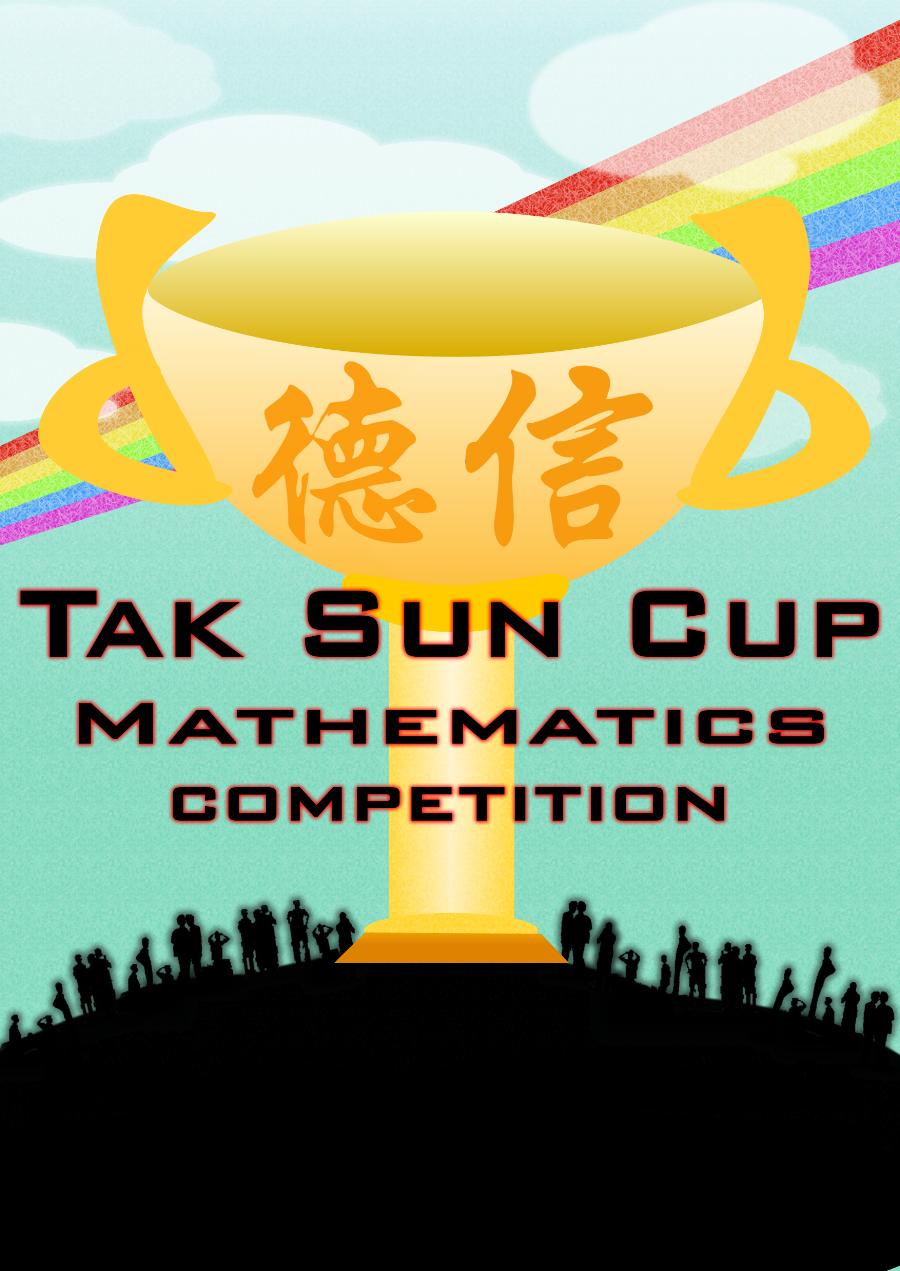 TAK SUN CUP
Tak Sun Cup Mathematics Competition has been organized since 2008. This is an annual mathematics contest for primary schools to arouse students' interest in mathematics and to raise their ability in problem solving.

Also students can learn from each other through the competition, and learning spirit among students can be greatly heightened.
30/11/2016
Tak Sun Cup Mathematics Competition 2016-2017
(Round 1 - Individual) had been held on 19th November, 2016.
128 students from 23 primary schools took part in this
competition. Finally, 黃展峰 from Baptist Lui Ming Choi Primary School won the individual champion.
read more..
ROUND 1 - Individual
*比賽時限為1小時15分。
*參賽學生須獨自完成試卷, 比賽的試
 卷設20題,每題佔分可介乎2至10
 分不等, 全卷滿分為100分。
*學生須把答案填在答案題紙上並化至
 最簡,每題的答案皆是整數。
*比賽試卷中的所有題目均以中文列出
 。比賽中不得使用任何計算工具,包
 括計算機。
ROUND 2 - School
*每間學校四位參賽學生一組,以小組
 形式作答。
*比賽分成兩部份必答題及搶答題部份。
*必答題部份:限時作答,每題必答題
 為二十分,不設扣分。
*搶答題部份:各組以鐘鈴鬥快搶答,
 設有一次補答。答對每題搶答題加三
 十分,補答加二十分。而任何答錯則
 扣二十分。
*比賽中部份題目會以英文列出。
TAK SUN SECONDARY SCHOOL
MATHEMATICS SUBJECT STREAM